Sierra Ebikes
It became clear that something was missing from the world of electric bikes.  A combination of affordability, quality and service.  We set out on a mission!
New Models are in production now!  If you'd like to know when they are in stock, please sign up to our email list.
We're launching not just one, but a series of amazing Ebikes!
For maximum longevity an ebike should be serviceable with readily available parts.  It should also be easily customized for YOU.  With most name brand bikes requiring proprietary batteries, frames, controllers, and LCD screens you're limited by what the manufacturer has to offer.  Not anymore!  With bikes from Sierra Ebike you have options.  By designing a platform that can be easily changed we've created the base for the bike you want to ride.  Whether it's high performance or long range cruising, anything is possible.  We aim to deliver the best bang for the buck right out of the box - but it doesn't have to stop there if you don't want it to.

BIG NEWS!  (Or small news?)
To date, most electric fat bikes have been "one size fits all".  Unfortunately that isn't a realistic expectation.  A wider variety is needed to get more people on ebikes.  So we're stepping up (err... you get the idea) our game!  Introducing the first ever 24" electric fat bike with great looks and a great price!  You shouldn't have to compromise looks or performance to get a bike that fits - so we didn't.  
750 Watt Bafang Motor
Ideal for riders from 4' 6" to 5' 4"
7 speeds
48v / 12ah removeable battery (20 mile range)
Extra Batteries Available!
4" Wide Tires
Heavy Duty Spokes
Waterproof motor and controller
Disc Brakes
Aluminum Frame
12 month Warranty
Upgrades available!
$199 Shipping
26" Electric Fat Bike Options
•    750 Watt Bafang Motor
•    7 speeds
•    48v removeable battery (20 mile range)
•    4" wide Fat Tires on Anodized 100mm Rims
•    Heavy Duty Spokes
•    Waterproof motor and controller
•    Disc Brakes
•    Aluminum Frame
•    12 month Warranty
•    Upgrade-ability!
$199 Shipping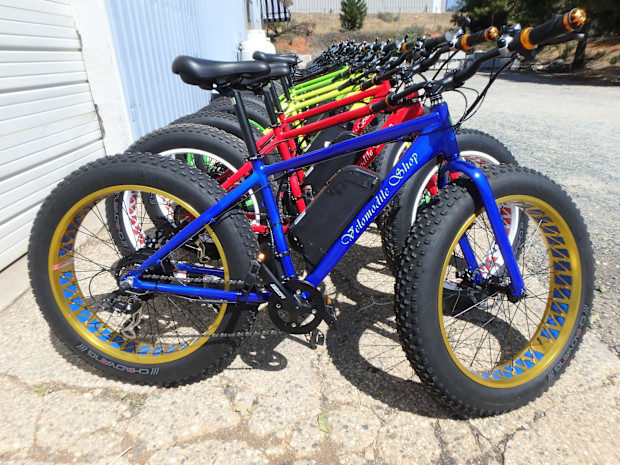 NEED FOR SPEED?!  1,000 watts
•    1,000 Watt BBSHD Motor
•    10 speeds
•    48v / 12ah removeable battery (20 mile range)
•    Extra Batteries Available!
•    4" wide Fat Tires on Anodized 100mm Rims
•    Heavy Duty Spokes
•    Disc Brakes
•    Aluminum Frame
•    12 month Warranty
•    Upgrades available!
$199 Shipping
Color Choices
Multiple color options are available for all bike sizes.
Magnetic Blue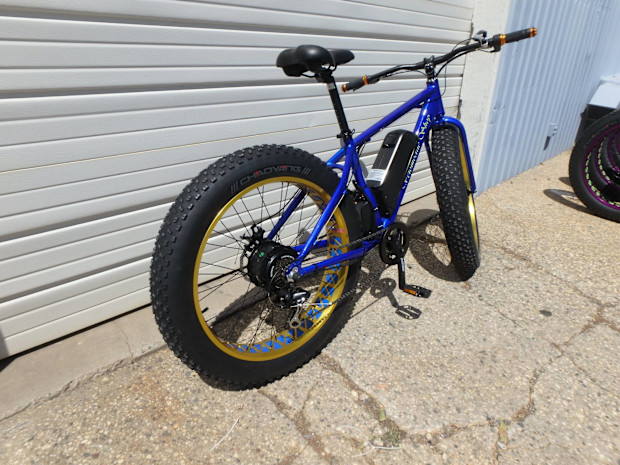 Black Cherry (purple)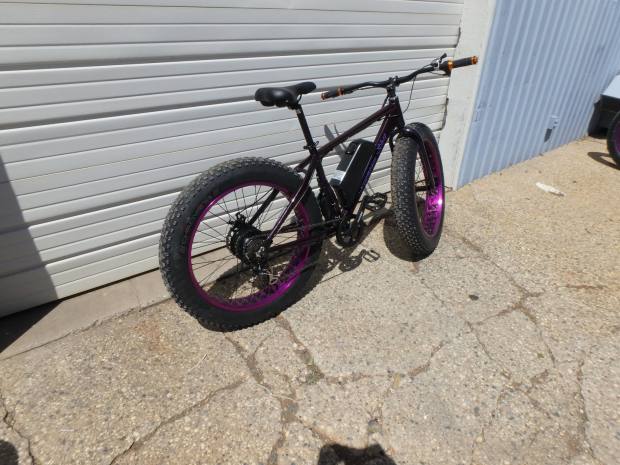 Mutant Green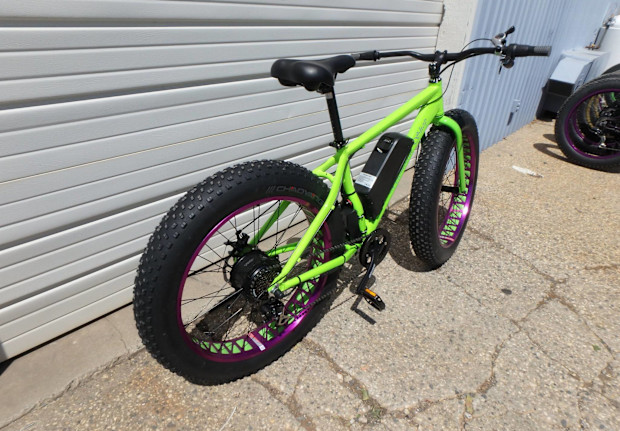 Eruption Red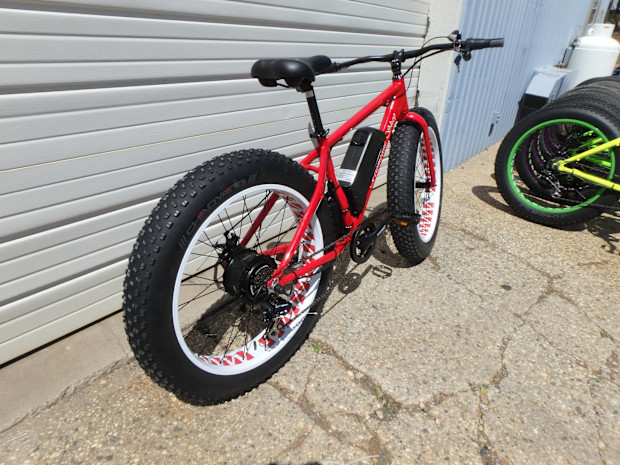 Flat Black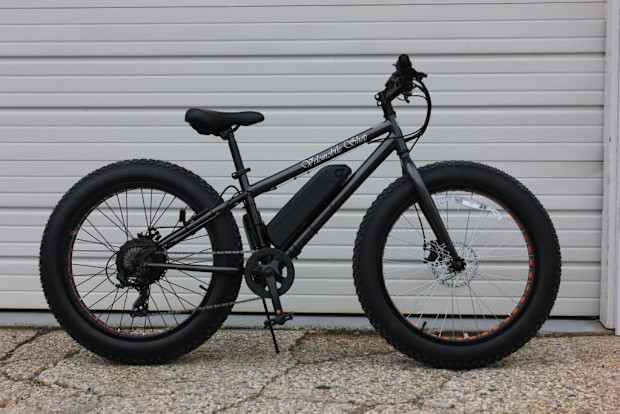 Standard Features
These bikes can be customized!  As such, some optional items are shown in the video.  Here are some standard features:
Bafang motors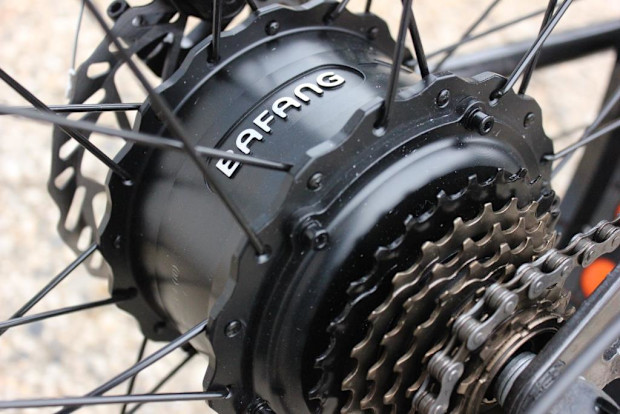 The 1,000 watt Sierra Ebike uses the popular Bafang BBSHD.  It's full of power and sealed to keep out dirt and grime.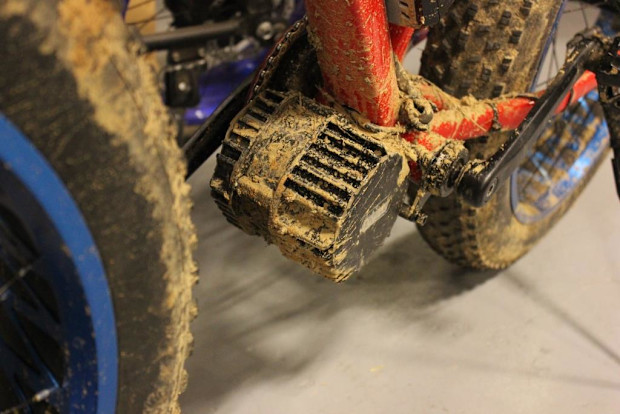 All motors will be limited from the factory to a maximum speed of 20mph.*
*Where legal, speed restriction can be removed.
Comfortable foam grips - They're supple, yet provide loads of grip.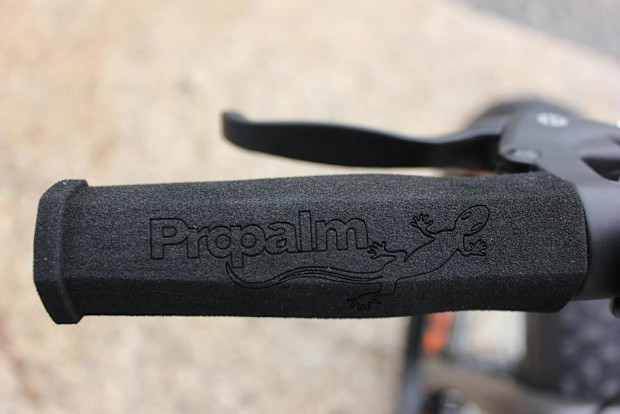 Thumb Throttle - It's simple and keeps the cost low.  If you prefer something different, multiple twist throttle options will be available for all bikes.  (Shifter shown is for hub motor ebikes.  All BBSHD mid drive bikes will come with a high quality Shimano Deore 10 speed setup.)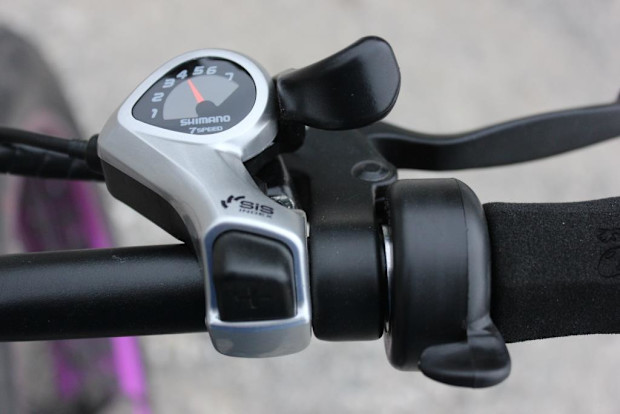 Rigid Front Forks will be included on all bikes.  Suspension forks are currently available for 26" tire models.
LCD Screen - We've decided to include the best available LCD screen for all bikes.  This is the KT-LCD3 for bikes with hub motors, and a special color display for mid-drive Sierra Ebikes.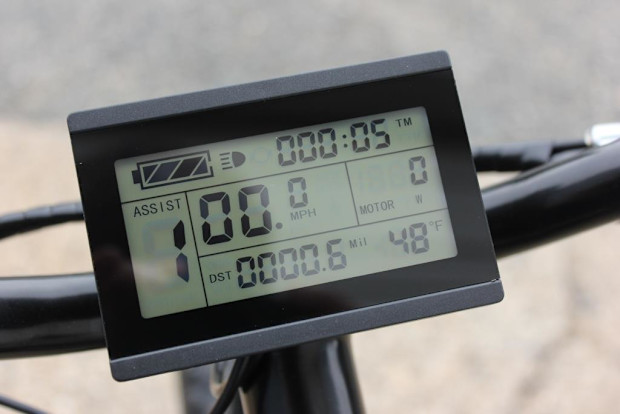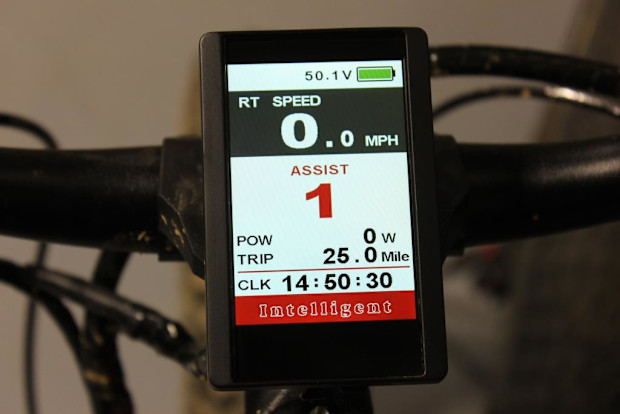 High quality 4" Fat Tires and 100mm Rims.  (Up to 4.9" Tires will fit on frames.)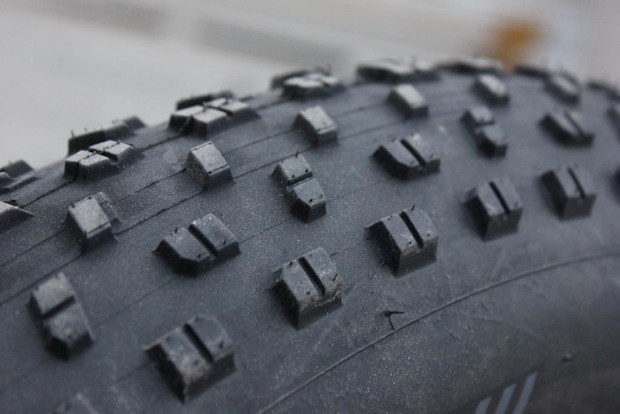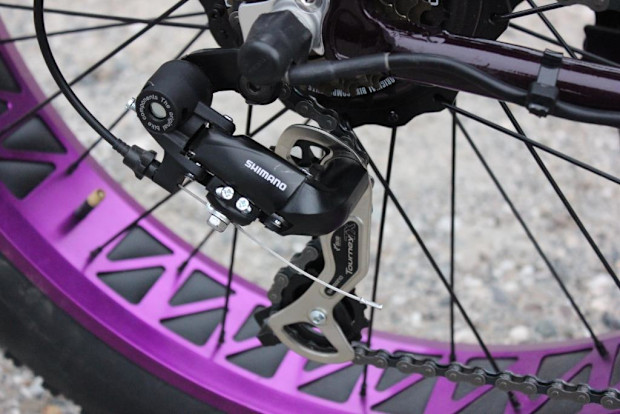 YOU are IMPORTANT to Sierra Ebike
Customer service has been our main goal in building this business.  When you receive your bike, we want you to be impressed.  We want you to be so impressed that you do the following:
1.  Smile - if we can't put a smile on your face, this wouldn't be worth it.
2.  Get out and ride!
3.  Share your experience with your friends, because the bikes are going to be amazing!
Customize your ride! Parts already Available:
Adjustable Stem for Comfort, Rear Racks, Light Kits, Fenders, Extra Battery, Spare Tubes, Twist Throttles, Suspension Forks
If parts aren't enough, extended warranties ranging from 3-5 years will also be available when you receive your bike.
Shipping
Shipping charges do apply, but if you're local to northern California a pick up option will be available.